June 18, 2010
Greetings!
In this newsletter issue you'll find an article on the ethics plague that has run rampant in our culture and in far too many of our organizations.
It is my hope that you will implement the cure and share it with others so that they too might defeat this plague before it claims additional victims.
Be encouraged to share your feedback with us. Simply reply back to this email or contact us here.
With gratitude,
Davis H. Taylor
Featured Article:
A Cure for the "Ethics Plague"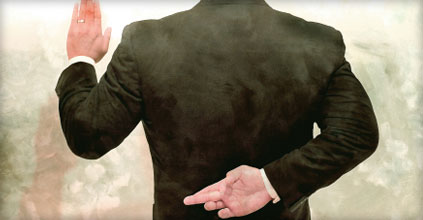 The dawn of the 21st century was marked by devastating effects of unethical behavior in Corporate America. We need simply remember events at Enron, WorldCom, Global Crossing and the like to make this point.
Each of these examples underscores the negative impact of unethical behavior in an organization. In short, the "ethic's plague" is alive and well in organizations of all types... but it doesn't have to be that way.
Actually, the cure for the "ethics plague" is fairly simple and straightforward. Moral and ethical problems arise because the "right" values are not sufficiently internalized by individuals to govern their behavior. The result of this failure to internalize values is a negative impact on organizational results.
Values govern behavior – if we understand our values, we can predict behavior. Instead of seeking to control and legislate behavior vis-à-vis laws and ordinances, perhaps we should ask: "How do we influence the hearts and minds of individuals to choose an ethical and moral path, one in which behaviors model integrity, and one that meets the legitimate requirements of all constituencies – family, community, shareholders, customers, employees and the organization?"
Albert Einstein once said: "The kind of thinking that will solve the world's problems will be of a different order to the kind of thinking that created them in the first place." In order to think in new ways, one must first understand his/her personal values, where they came from, and how they influence the myriad of decisions individuals make every day.
A proven process exists to address the problems of unethical, immoral and illegal behavior. It is a process that "taps into" individual beliefs/values, and uses that value system to achieve individual goals in support of organizational objectives:
Individuals first determine their personal values, creating a unique Personal Values Statement which is used to explore the difference between the values individuals espouse and the values reflected in their behaviors.

After focusing on individual values, one then may address what should change and how to make those changes. Self-management becomes the focus in terms of living the values, how individual behaviors affect others and the organization, and personal change management skills.

Next, the concept of alignment must be understood, and specifically the importance of aligning one's goals, values and behaviors with the required values of the organization. Interpersonal skills must be considered, including managing one's impact on others.

Finally, classic goal achievement methodology is important and a written accountability plan should be developed for demonstrating individual values-based behaviors consistent with organization
norms.
Ultimately this process moves individuals from self-awareness and self-management skills, to the power and necessity of organizational alignment, to personal and professional accountability for "living" values that result in desired organizational performance.
The payoff? Sustainable growth, fueled by values-driven, productive employees, and an organization that creates long-term wealth, in an ethical manner — because it is the right thing to do, both personally and organizationally, and not because it is legislated or governed.